Open a Business Account today
Start saving money now.
Annual rail spend over £10k?
You may be eligible for our fraud-free credit solution.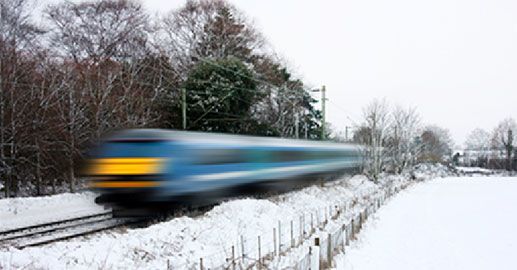 About Business Accounts
MyTrainTicket for Business was launched in 2011 by Assertis Ltd, owner of consumer rail ticketing site MyTrainTicket.co.uk and provider of the online booking engine for Northern Rail. In July 2013 MyTrainTicket for Business was rebranded Assertis Rail.
Accredited by National Rail and trusted by Verisign, the world's leading provider of online security, Assertis Rail's journey planning software gives you instant access to the National Reservations System for train ticket availability and seat reservations.
We've partnered with Barclaycard and Conferma to bring an industry-first virtual card credit solution to rail ticketing. To find out whether you may be eligible, read more about our premier business accounts.
Features & Benefits of Assertis Rail business accounts
We understand what's important to you. Have confidence in our solution, and enjoy the benefits:-
Free ticket collection just 15 minutes after booking
Collect tickets with any payment card
Fraud-free credit facility, using virtual cards
Book tickets on behalf of other people
Create multiple users & individual profiles within one account
Expert, UK-based support
Setting Up Your Account
It's simple. You provide basic details about your company and your annual rail expenditure. We propose the most cost-effective solution for your needs, arranging for a Barclaycard credit application if this is required. For our standard offering*, there is no obligation and no minimum term of trading; we'll set you up in no time, and provide free training materials. You can make the solution your own, overseeing internal management with a central administrator and setting up as many unique users as required.
It's a self-booking tool, giving you the flexibility to configure the account as you need it. If you're a TMC selling train tickets - you can set up as many client accounts as you need, with logins for each client's own employees.
Buying Train Tickets
Move quickly through ticket selection to purchase with clear and simple displays of train times and ticket costs; if you've requested a return journey, we'll show you the cost of single tickets too as these may work out cheaper.
Full train ticket information is provided, along with clear terms and conditions relating to ticket validity, amendments and refunds. You'll find details of the savings you've made included in the standard management information.
What You'll Get From A Business Account
Unique login details for all users, with one or more administrators per account. Individual profiles can be configured to help you control overall and per-ticket spend, assign costs to departments, cost centres or purchase orders and reduce administration overheads.
On-site training is available at cost.
If you are eligible for a premier business account you'll have access to a pool of virtual cards for use exclusively on your Assertis Rail business account - eliminiating the risk of fraud.
Why Assertis Rail Is Right For Your Business
The simplicity of Assertis Rail belies its sophistication. The business account settings can be tailored to your needs with as many or as few administrators, users and profile settings as required.
We work with all train operating companies to give you complete freedom of choice in the tickets you buy for your business travel. The cheapest fares always show first, and you can limit access to First Class tickets for assured cost-efficiency.
Reporting is easy to set up and, with our credit facility, you will also have access to fully reconciled journal entries.
Whether you're an up and coming enterprise, a school, charity, university, public sector organisation or travel management company.... you'll benefit from our unique approach to online rail ticketing and enjoy a straightforward, simple buying experience with a range of business benefits to suit your requirements.
Start saving money from the moment you sign up.
*Travel Management Company business accounts are subject to contract