Open a Business Account today
Start saving money now.
Annual rail spend over £10k?
You may be eligible for our fraud-free credit solution.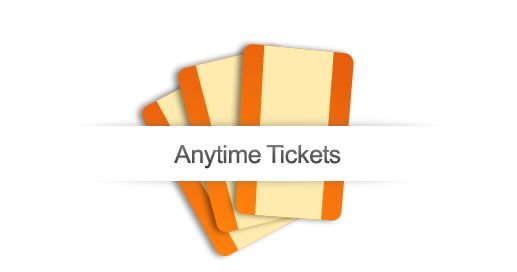 Anytime Tickets
If you need complete flexibility in your travel times, an Anytime ticket is perfect.
Anytime tickets have no restrictions on the time of day that you can travel. With Anytime Single tickets, you can travel on any train on the date of travel booked. You can also break up your journey at stations along your route.

Buying an Anytime Return train ticket gives you even more freedom! Outward journeys must be made within 5 days of the date shown on your ticket and return journeys within one calendar month. Because they allow you complete flexibility in terms of when you travel, Anytime tickets are more expensive than Advance or Off-Peak. However, if you buy train tickets online with assertis, you can see all the ticket types available - so if you need to book a cheap train ticket you may choose to select Advance or Off-Peak rail ticket instead of an Anytime fare.

Anytime tickets are eligible for refunds. Please see Anytime tickets terms and conditions.
Refunds & Amendments
Refunds
Anytime and Off-Peak tickets may be eligible for a refund. Advance tickets are non-refundable. Please contact your Administrator if you would like to apply for a refund (fees will apply).
Amendments
You may be able to amend your ticket if this is necessary. Please contact your Administrator if you need to amend your Anytime ticket (fees will apply).