Open a Business Account today
Start saving money now.
Annual rail spend over £10k?
You may be eligible for our fraud-free credit solution.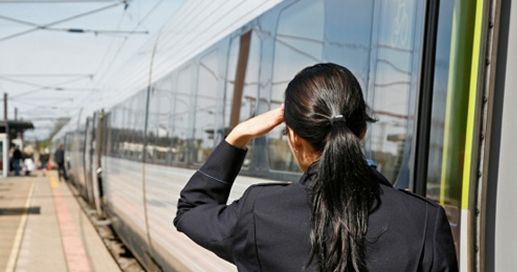 Business Travel
Travelling by train for business is becoming more important as companies continue to cut costs and squeeze budgets. However, even greater cost-efficiencies can be achieved by buying online rather than at the station.
Assertis Rail makes it easy to find and buy cheap Advance train tickets (only available online), and report detailed management information. Advance tickets can cost up to 80% less than tickets available at the station on the day of travel - so simply by buying tickets online, you can start to see the difference.
Based on our successful consumer ticketing site, the business offering features advanced settings tailored to your business requirements and ensuring accurate travel budget management.
Setting User Profiles
Every corporate account is controlled by an administrator within your business. The administrator controls and can change, at any time, individual user profiles. The number of user profiles is limitless, and each can be configured to the individual's buying options - displaying only the valid payment methods (eg. personal and/or corporate credit card) and the tickets they are permitted to buy (ie. Standard, First Class or both). Control your company's rail spend simply and effectively.
Profile settings include:-
Use of stored company card(s)
Access rights to purchasing history
Maximum ticket price
Maximum daily spend
Ability to book First as well as Standard Class tickets
Cost centre or department cost allocation
Buying Tickets
Our simple interface presents the cheapest tickets first. We automatically search single and return fares to ensure you have the greatest number of options. Key journey information includes duration and number of changes as well as the train operator you're travelling with to give you a choice of service and, if applicable, additional benefits including First Class facilities, WiFi and seat reservations. Find a full list of train operators here.
If you are unclear about the validity of your ticket or the refund/amendment criteria, we explain all ticket types in full.
Ticket Availability
Regular feeds of timetables and fares, plus ticket availability and seat reservations data from NRS enable you to see instantly which tickets can be purchased for the journey you wish to make and whether you're able to book your seat on the train. We are fully accredited by National Rail.
Even if you're booking on the day of travel, ticket collection is simple and quick. Once you have purchased your train tickets - for yourself or another business traveller - they can be collected free from any self-service ticket collection machine just 15 minutes later, using the collection reference and any payment card.
Account Requirements
It's easy to apply for an Assertis Rail business account. Equally suitable for small, medium or large businesses, travel management companies (TMCs), charitable organisations, schools, colleges and governmental departments.
If your company spends more than £10,000 per year on rail travel, you may be eligible for our credit facility.